---
EARL LOVELACE

Salt
---
Plants of the Indomalayan Realm
Pigeon pea

Number of times mentioned: 2
Latin name: Cajanus cajan
Region of origin: India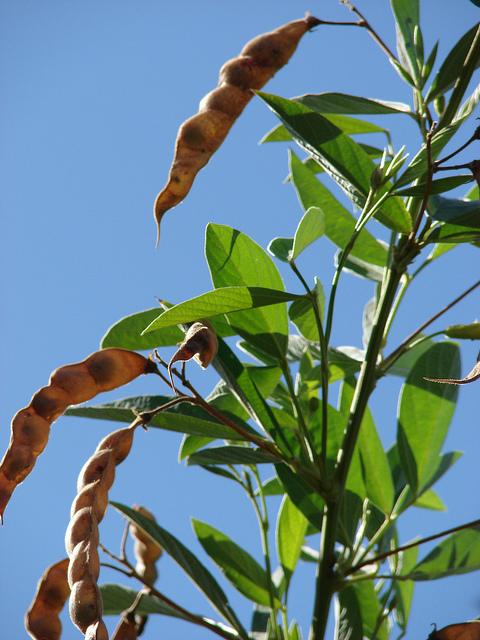 Forest and Kim Starr, Cajanus cajan, n.d., photograph, http://powo.science.kew.org/taxon/urn:lsid:ipni.org:names:1152177-2.

Quotations:

"She saw clumps of it in Deep Ravine, overpowering a field of grapefruit trees, covering an old wooden house in Hibiscus and weighing down a field of dried corn and pigeon peas, and she kept looking to see when it would reach the streets of Cunaripo, giving up with a smile the idea of Bango ever plastering the walls of the kitchen." (71)

"They had their basket with pigeon peas and rice and chicken and they had an icebox with cool drinks and a bottle of rum and they spread a towel underneath one of the trees in the Memorial Park next to the Savannah [...]." (78)






Botanical reference: Pedro Acevedo and Mark Strong, "Catalogue of Seed Plants of the West Indies," Smithsonian Contributions to Botany 98 (January 1, 2012): 404, https://doi.org/10.5479/si.0081024X.98.1.
---